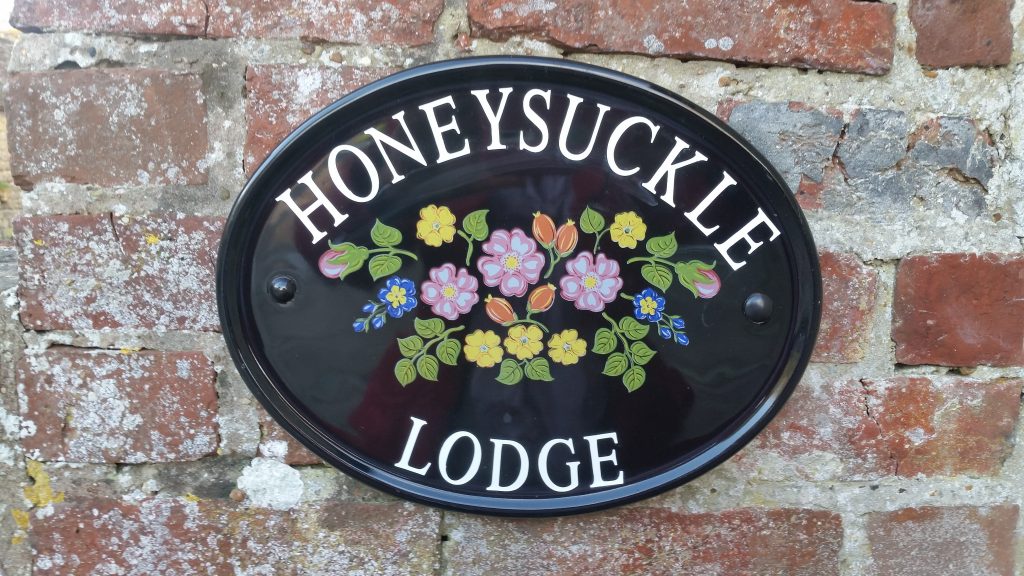 Lying south of Chichester, Honeysuckle Lodge is a spacious two bedroomed self catering cottage located at the end of a private road, surrounded by open farmland, with Medmerry RSPB reserve on three sides and within walking distance of the Visitors Centre at the Pagham Harbour Reserve. There is access from the front door to a network of footpaths and bridleways, ideal for ramblers, cyclists and nature lovers.  Zip-linked beds in both bedrooms allow flexibility for a family or group of friends to stay. The cottage is very well equipped for an extended stay and is also suitable for guests with limited mobility. Its location is ideal for those looking to escape the noise and bustle of twenty first century living, and get back to nature, while offering fast broadband connection for those 'working from home' away from home! Full central heating and underfloor heating in the en-suite bathroom and wet room make it an ideal destination any time of year. While we will consider one small well behaved dog, please check our doggie house rules. There  is an extra charge for your dog.
We are constantly updating our website in line with Coronavirus guidelines, but continue to maintain rigorous protocols from earlier industry advice. Should there be any significant changes to Government guidelines which may impact on your stay with us, we will contact you immediately to discuss your options. Refunds due to changes in Coronavirus restrictions will be paid in full if bookings are made through this website. 
None of the photographs on this site have been taken by professionals.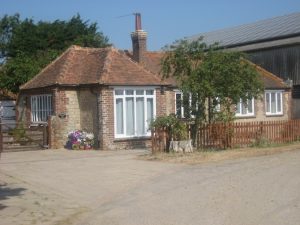 2022 weekly rental costs range from £495.00 in low season, £595.00 in mid season, and £795.00 in July, August and September.
The charge for minimum 3 nights stays range from £ 125.00 to £200.00 per night.
Please contact us to discuss your requirements, cottage availability and rental costs.    info@honeysucklelodge.co.uk or 01243 641661 
Weekly bookings are usually Saturday to Saturday, with check-in after 4.30pm, and check-out by 10.00am on the day of departure. For weekly bookings we respectfully ask that you adhere to these timings due to new cleaning procedures implemented to ensure the safety of our guests. 
While the rental includes bed linen and towels, guests could, of course, bring their own during the Pandemic. If you would prefer to do this, please let us know, and we will simply provide our pillow and mattress protectors.
A holding deposit of 30% of the total rental cost secures your preferred dates with the balance and refundable security deposit of £150.00 payable 60 days before your stay. If you make a late booking we will require full payment along with the security deposit. 
                                                          We do not take single night reservations. 
We will consider short stay bookings and variable check-in or check-out times except over school holidays and high season weeks. As you will appreciate, new Covid-19 changeover procedures are a major cost, and short breaks outside high season, with a minimum three night stay charged approximately at:
3 nights    75% of the weekly rental
4 nights     80% of the weekly rental
5 nights      85% of the weekly rental
6 nights      90% of the weekly rental
If you would like to proceed with a booking please inform us of your preferred dates, which will be put 'on hold' for 14 days while we complete the paperwork. Confirmation of your request can be sent by email or post following your initial contact, when we will give details of our procedure to secure your holiday. When our completed Booking Form, signed Terms and Conditions and deposit have been received your booking becomes a firm and binding commitment. Please read our TERMS AND CONDITIONS carefully.  If you have to cancel your holiday for any reason, and the dates cannot be re-let, your holding deposit may be forfeit. We will consider each case on its merits during the Pandemic, while taking account of changing Government Coronavirus recommendations and local lockdowns.
Your security deposit of £150.00 will be returned to you provided the cottage is in the same condition as when you arrived. We reserve the right to with-hold money for major breakages, damage or specialist cleaning as required.